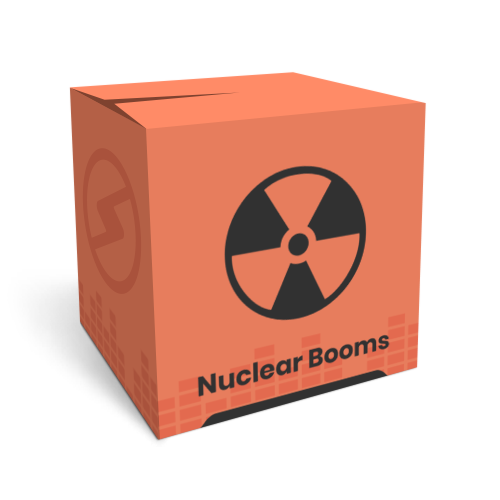 Nuclear Booms
15 Nov 2021 |
by
| SHARE:
Nuclear Booms is a new expansion pack for The Sub.
It contains 13 explosive subs built from the ground up for sub bass impact. Shape them further in The Sub to create huge moments in your music or film project.
Each sub is tuned and tweakable and you can disengage the Extra Attack button to remove the top layer explosive element of each sound.
Hear the demo:
Presets: Alpha, Bravo, Charlie, Delta, Echo, Foxtrot, Golf, India, Juliet, Lima, Mike, November, Oscar
Full version of The Sub v1.2 or later required.