Summer Sale and New Expansions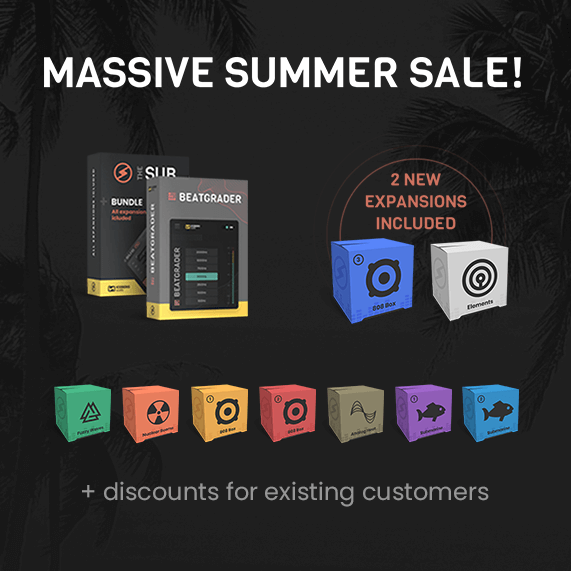 Summer Sale and New Expansions
24 Jun 2022 |
by
| SHARE:
Summer Sale!
We are excited to announce our summer sale.
The Sub Bundle (including 9 expansions) + Beatgrader for $69.
The bundle includes 2 new expansions for The Sub, Elements (a Tech House expansion) and 808 Box 3.
Existing customers also get discounts in this period including the new expansions.
This offer ends on 31 August 2022.
Bundle Contents
Plugins
The Sub (VST3/AU Instrument)
Beatgrader (VST3/AU Effect)
Expansions for The Sub
Analog Heat, Fuzzy Waves, Nuclear Booms, Submarine 1, Submarine 2, 808 Box 1, 808 Box 2, 808 Box 3 (NEW), Elements (NEW)
Buy The Bundle