Producers tell us The Sub has become their go-to instrument for sub bass because it delivers the best sound and focuses on doing one thing incredibly well.
Less is more. Use a refined set of sounds and spend less time tweaking and more time creating music.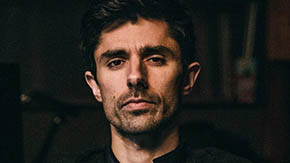 We all know how important sub is to tracks - finally with The Sub it's simple and easy to add the perfect sub layer. I've used it on almost every track since installing.
No. 12 DJ Mag Top 100 & founder of Dharma Records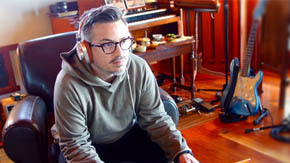 I LOVE The Sub, it's soooo good, well done!
Grammy Award winning producer, mixer & musician
Custom designed algorithm for sub bass frequencies
Sub bass is the foundation of your mix, that's why we developed a drive control tailored to not only sub bass, but the particular sound set of The Sub.
With its advanced algorithm it allows The Sub to be heard across a wider range of audio systems, ultimately resulting in a better sounding mix.
Use it to add warmth and depth to your sound, without compromising the clarity of the lowest frequencies.
Need more punch? Extra Attack helps you cut through the mix.
This is not just an envelope. Each preset comes with a custom designed Extra Attack profile. Each one is carefully tuned to make that particular preset punch through.
Internally Extra Attack works by applying a pitch independent attack overlay. This ensures each note punches with equal force.
Soulful subs inspired by classic hip hop and R&B.
Organic bass guitar subs. A hint of funk, tons of warmth. Switch the attack on/off to add guitar pluck.
808 gems cut and polished by The Golden Army.
Essential bass sounds for Tech House productions.
Boom! 13 tuned explosive impacts to add drama and energy to your track.
13 subs with fuzzy harmonics that cut through the mix at higher frequencies.
Heat up your mix with 17 perfectly crafted subs created using the vintage analog gear.
Perfectly crafted 808s by The Golden Army. Guaranteed to deliver deep sub heavy 808 basslines.
Punch through the mix! Blanket, Cube, Deodorant, Dragon, Helmet, Magnet, Ocean, Ring, Shovel, Tooth Pick, Wagon, Warzone.
Power and awe, our third box of 808s for punching through the mix.
9 new subs by The Golden Army. Couple, Egg, Grass, Grill, Jelly, Kilo, Pillow, Soap and Tomato.
FREE WITH THE SUB
4 new subs by The Golden Army. Created using iconic analog hardware.
FREE WITH THE SUB
The simple yet surprisingly effective The Sub VST from Iceberg Audio is one of those plugins I picked up recently that instantly sounded like something I wanted to use straight on my tracks. Driven by presets and with just simple controls, I found it just instantly useable!
Nothing..... NOTHING has come remotely close to matching whatever algorithm you guys have attentuating the phase and soft clip on this absolute DIAMOND of a plugin.
Gamechanger for subs.
Just bought this product after the trial period. Love the product. It is very versatile and can be used in any genre. Keep up the good work.
this VST is fire 🔥 dude! We personally use it a lot for our productions, trapsoul/RnB etc... it sounds really doooope! like you said, the design is great!!! simplicity is the key 🙏😉
I love plugins with a couple knobs. Infinite tweaking is fun, but if it's time for a sub it's cool to grab something called "the sub"
I just discovered your instrument and I have to say I love it. I love that all of its tones are simple and musically pleasing. And the interface is pleasant and encourages creativity... in the sense that there's no unnecessary fussing with parameters.
It's definitely got some solid sounding subs and the interface is beautiful.
Tweaking to no end can get a little tiring after a while, and this is where one-knob (or two in this case) wonders like The Sub come in guns-blazing.
The Sub has so many delicious and useful tones. It looks like The Sub will permanently replace my setup of several layered instances of Serum with various different saturation plugins. I love the fact that the low-end stays solid while I'm going through different drive colors. I used to have to keep a separate layer of sine to keep the low end solid while messing with upper harmonics in certain saturation plugins.
In spite of owning and having used pretty much every sub synth and software synth in existence, The Sub has continued to be absolutely indispensable in my Production and Scoring work. This week, I've been working on a film score in which The Sub has become a main emotional force in most of the scene cues :)~
I bought the plugin immediately after trying the demo. It's absolutely amazing...... Thank you.
I will be enjoying writing lyrics with a smile on my face knowing that I have another solid weapon in my arsenal, and I am not afraid to use it.

"This plugin is a win. It's really easy to use. It does exactly what it says its going to. It's reliable. It's light on the CPU and it delivers each and every time."

or try the 14 day fully functional demo
DAW Support: Ableton Live, FL Studio, Logic, Cubase, Studio One and more
Compatible with Mac OS 10.10 and higher and Windows 10
Internet connection required for activation

One licence/purchase covers all your computers

No iLok required

Fully functional
14 day trial